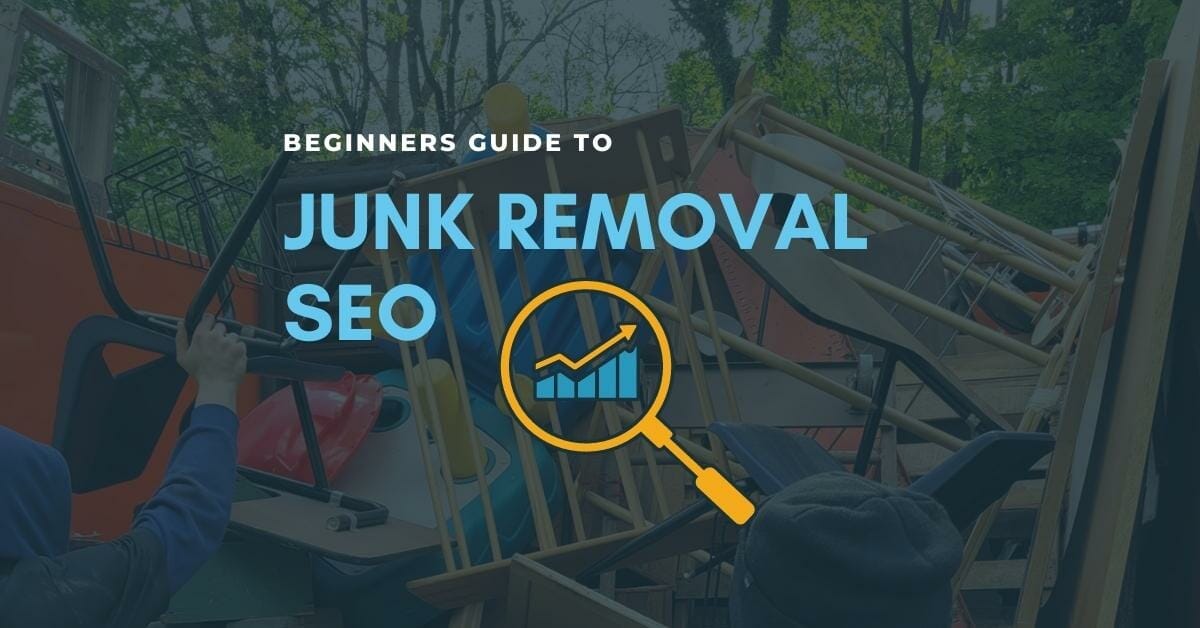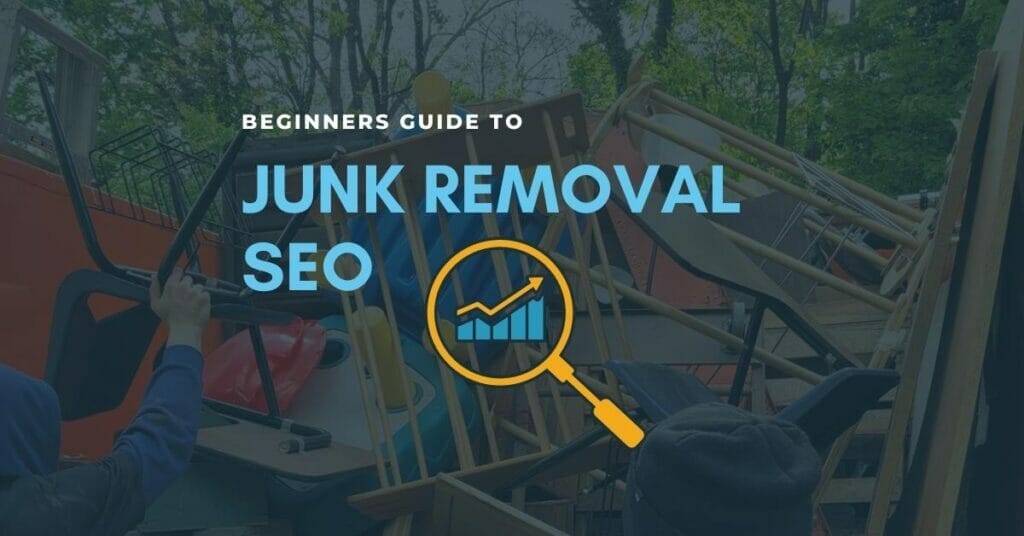 Junk removal SEO is not much different than an SEO campaign for any other local business. But, before we get into proven strategies you can implement on your own, let's review the basics of SEO.
The Basics of Junk Removal SEO
Search engine optimization is the process of improving your website to rank for targeted valuable keywords and is the most valuable junk removal marketing strategy. At the most basic level, this is done through a combination of:
On-Page SEO
On-page SEO is the term used for SEO performed on the actual website. This consists of HTML tags, optimized images, page speed, metadata, title tags, and many more factors over which site owners have direct control. Click here to learn more about the five ways to improve your On-page SEO.
Off-Page SEO
Off-page SEO is any marketing strategy that takes place outside of your own website. This includes building the authority of your website by acquiring backlinks for other reputable websites.
Local SEO
In most cases, local SEO for junk removal businesses is going to be a complete optimization of your Google My Business profile. The algorithm that determines Google Maps rank is very different than what determines the page rank in the organic search results.
Beginners Guide to Junk Removal SEO
Here are some DIY Junk Removal SEO strategies you can use to improve your existing junk removal website's SEO performance:
Benchmark your current performance
Use a tool like our Free Website Performance Report to see where you currently stand. You can go back to the report after using the recommendations below and see how you've improved.
Register your website with Google Search Console and submit your sitemap

This is probably the most obvious step but also the most important. How can you expect Google to find your junk removal website if you don't tell it where it lives. There are a couple of ways to do this but the easiest is to add a TXT record to your DNS. If you aren't familiar with how to do this, it should take your developer no more than 5 minutes to complete this task for you.
Google Search Console will help you understand the number of impressions (times your website pages are seen in search results), clicks, and click-through rate of your individual pages as well as the keywords your website is ranking for.
Optimize your page loading speed
Google has made it abundantly clear that they are now using mobile-first indexing for all websites and that page load speed is a top factor for ranking on page one.
Go to Google Page Speed Insights and run your home page through the tool. Try your best to make the improvements from the report. If your website was built on WordPress, most of the issues can be resolved with a plugin like WP Rocket.
Cheap hosting is cheap hosting. Investing in better hosting, like one of our WordPress Care Plans, can instantly improve page loading speed.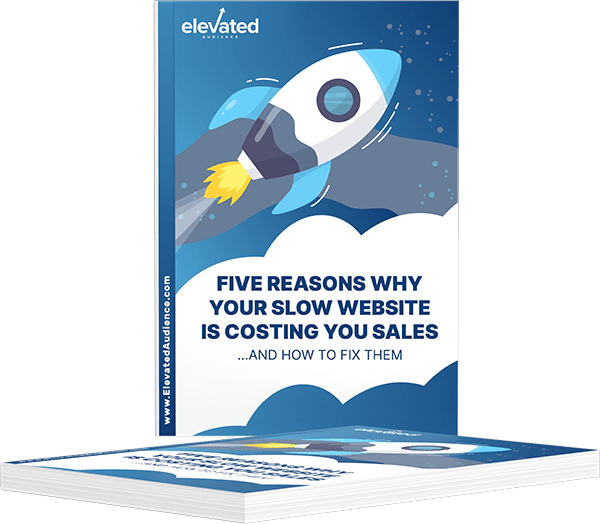 Only target one keyword per page
I see this mistake made a ton! A client has a single page for basement cleanouts, attic cleanouts, garage cleanouts, storage unit cleanouts, and whole house cleanouts that has a mix of 5 different cities in the content trying to rank for 20 different keyword variations.
If you take one thing away from this article, this is it:
Only One Keyword Per Page
NOTE: The same service in a separate town also requires a new page. Example: "Philadelphia Junk Removal" and "Conshohocken Junk Removal" would require 2 separate pages with unique content.
You can see this in action with our Naples SEO Expert and Perkasie SEO Company pages. Each page is targeting a different location and while the page outline remains the same, the content on each page is 100% unique.
Target Long-Tail Junk Removal Keywords
Head keywords like "Miami Junk Removal" are going to be much more competitive than "Miami Garage Cleanout Service". The reason is simple, the big players like 1-800-Got-Junk don't have the resources to target long-tail keywords in every town like your local junk removal business. There is where you have the junk removal SEO advantage.
A free tool like Ubersuggest will give you a ton of great long-tail junk removal keyword ideas.
Optimize your images
Please, whatever you do, do not use stock images on your website. Search engine crawlers can spot them a mile away. Remember, Google's top priority is to answer the searcher's query with unique valuable content.
This is an easy fix.
Take some before and after images at your next few junk removal jobs and place them on your website. Be sure to size them properly. You don't need a 2000 x 1000 pixel image if it is only going to render at 500 x 250 pixels.
Change the file name before you upload the image and include your target keyword in the filename. A great example is "basement-cleanout-chicago.jpg"
Include alt text on every image on your website. Use a short description with your target keywords included.
Avoid duplicate content at all costs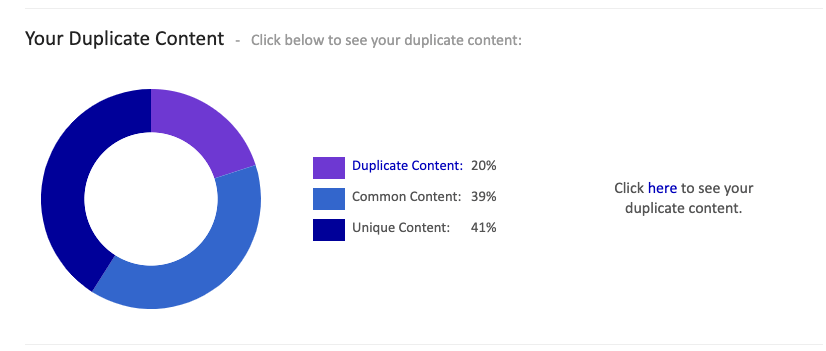 Run your website through a free tool like Siteliner. Find your duplicate content and upgrade it. This can boost your search engine rankings within a very short period of time.
Siteliner can also help you uncover what we call Keyword Cannibalization which is when multiple pages are targeting the same keyword. It becomes confusing for the search engines to understand which page to rank and can hurt your junk removal SEO performance.
Junk Removal SEO Content is King!
Another mistake that I see a lot is when the junk removal business owner tries to copy their competitor's page. They think because they are both in the same industry, this will help them rank.
Google doesn't work that way! The algorithm looks for content that is unique and valuable to the searcher. This means your website needs well-written and unique content on every page.
Trust me, quality over quantity when it comes to SEO content pages.
Also, use the top 5 pages that are ranking to get an understanding of what Google is looking for with that specific query. Things like:
What is the optimal word count?
How many images should be on the page?
Is it a blog-style article or a service page?
A free Google Chrome Plugin like the Detailed SEO Extension can quickly give you an outline of the word counts, heading structure, and more of your competitor's ranking pages.
Optimize your Google My Business profile for Local Junk Removal SEO
If you have a physical address in your target location, you are already going to have an advantage over competitors that do not. However, if you don't – no need to be discouraged.
Here is what you can do to optimize your GMB profile:
Take the time to write a great business description. Include a few of your target keywords
Add your service offerings as products
Pick the correct primary service category. For example, if the top 5 junk removal companies in your area are all listed as "Waste Management Service" then you should use that category too
Ask for Reviews! Reviews are arguably the top ranking factor for local businesses.
Respond to every single review!!
Add new photos to profile from time to time
Get engagement on the questions and answers section – you can ask family or friends to post a question
This is an example and optimized Google My Business Junk Removal profile from We Love Junk in Philadelphia:
A few things to NOT do on your Junk Removal GMB Profile
Do not use keywords as your business name, this will hurt you.
NEVER pay for reviews from a review service. There are tons of posts on Fiverr and Upwork for companies that will get you 20, 50, 100 GMB reviews. Trust me, you will get penalized and it is difficult to recover.
Avoid the Junk Removal SEO Red flag: Changing names and moving locations.
We can't tell you how many times we see junk removal companies that have been in business for 5+ years and then all of the sudden they change their name and their ranking plummets.
Wrapping Up
Above are just a few of the Junk Removal SEO strategies we deploy for our clients to boost their inbound junk removal lead generation. If you would like help generating more leads for your junk removal business with SEO schedule a free strategy call with one of our SEO experts.