Joining the Gotch SEO Academy was a turning point in my career, and in this Gotch SEO Academy review, I'll share my life changing journey. From being a complete novice to building an SEO business with over $40,000 per month in recurring retainers, the experience has been nothing short of life-changing.
Keep reading to hear my personal experience, insights, and the tangible results I achieved through the academy.
Understanding the Course Structure
Comprehensive Modules
The academy covers every aspect of SEO, from client acquisition to campaign execution.
It's like the Swiss Army knife of SEO training.
Detailed modules include SOPs with step-by-step instructions to execute complex Technical SEO tasks and strategic keyword research.
My favorite part? Nathan's data-driven proprietary scoring mechanisms ensure accuracy and effectiveness.
It's like having a GPS for SEO.
Catering to All Levels
I was a novice when I joined, and now I run a successful SEO business.
The course is designed to cater to all levels of expertise, from beginners to seasoned professionals. The structured learning path allowed me to grow at my pace, building confidence and skills along the way.
Community and Support: A Valuable Asset
Active Community
The community is one of the most valuable parts of the academy. It's full of great ideas, unique solutions, and active message boards. The collaborative environment fosters creativity and problem-solving, and it feels great to help others from my learning experiences and also get help from experts in various industries.
Invaluable Coaching Calls
Having twice-weekly access to Nathan's coaching calls has been a game-changer – it was my lifeline.
Even my wife knows not to bother me 4 pm – 5 pm EST on Tuesdays and Thursdays.
At the beginning, I had multiple questions ready for each call. Nathan patiently explained his thoughts in an easy-to-understand way. If I had known how valuable these calls would be when I signed up, I would have easily paid double.
Impact and Results: Tangible Success
When I embarked on this journey with the Gotch SEO Academy, I had hopes and dreams, but I never imagined the heights I would reach. My dedication, hard work, and relentless pursuit of excellence didn't just pay off in revenue; they earned me recognition.
Overcoming Imposter Syndrome
​​Ever felt like a fraud? I did.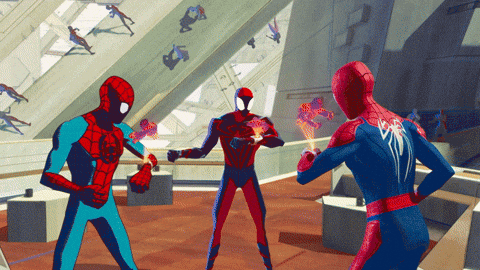 Before joining the Gotch SEO Academy, I had severe "imposter syndrome." Why would someone pay me $500, $1,000, $1,500, let alone $2,000+ per month?
Fast forward two years, and my minimum retainer is $2,500. Gotch SEO Academy didn't just give me tools; it gave me confidence in myself!
Becoming the First Ever Gotch SEO VIP Ambassador
Among the many students and professionals who have been part of the Gotch SEO Academy, I was awarded the VIP Ambassador Award. This isn't just a shiny badge; it's a testament to my proven results and active contribution to the organization.
Being the first-ever recipient of this award is a milestone I hold dear. It's not just about being the best; it's about being a part of something bigger, a community that thrives on success, innovation, and collaboration.
My Success Story
I went from signing my first client for $500 per month to 20+ SEO clients with over $40k per month in SEO revenue.
The best part … I am helping my clients make a ton of money and grow their businesses!
The methods in the course have allowed me to help clients see a 240% increase in revenue from organic search and a 1500% increase in new inbound leads.
Here's the proof:
Check out these case studies:
These numbers are a testament to the effectiveness of the strategies taught in the academy.
I've even been recognized as an SEO expert and interviewed by other digital marketing experts.

Real-World Applicability
This course isn't just theory; it's the real deal. It's like having a master chef guiding you, not just handing you a recipe. Nathan's processes are the secret sauce to my SEO success.
The course is divided into digestible segments covering everything from onboarding to long-term strategy development. Proposal templates, dashboards, and reporting guides all included!
Course Content and Teaching Style: Simplifying Complexity
Nathan's Teaching Style
Nathan breaks down SEO like a Lego set, making it fun and manageable.
He explains SEO strategies in a way even a kindergartener would understand, probably thanks to one of his favorite tools – Hemingway Editor. His ability to simplify complexity makes the learning process enjoyable and effective.
Unique Methodologies
The Gotch SEO Academy keyword prioritization and SEO Action processes assign a "points" value to each target. It identifies opportunities based on estimated traffic, competition, and how much work is required.
This innovative approach helps generate results for my clients as early as possible, eliminating the uncertainty often associated with SEO.
Pricing and Value: Worth Every Penny
While not a small investment, the Gotch SEO Academy is a bargain. The Standard Operating Procedures included in the course have allowed me to scale my business fast.
I skipped the "figure it out" phase and was able to focus on getting client results and client acquisition, making the investment worthwhile.
Return on Investment (ROI)
The ROI you get from the course is up to you. This isn't a get-rich-quick scheme.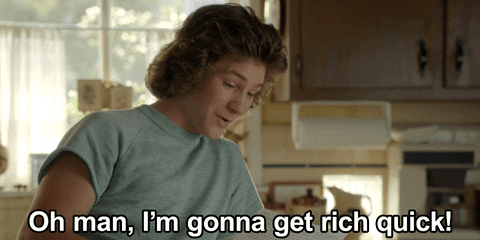 You'll get out of it exactly what you put into it.
Consume as much content as fast as possible, follow the strategies, and you will win. The potential for growth and success is huge, and the results speak for themselves.
Personal Experience and Authenticity: Real Solutions
Anecdotes and Successes
I worked with an HVAC contractor for about 5 months without great results. After consulting Nathan on a coaching call, his recommendation to consolidate pages led to a jump from page 2 to position 5 within a week.
Building a few links further improved the position, showcasing the practical and effective solutions provided in the academy.
Alignment with Best Practices
The course follows 100% white hat SEO techniques. While updating all the content at the speed of SEO industry changes is impossible, Nathan addresses trends and core algorithm updates on coaching calls.
Committing to ethical practices and staying abreast of industry changes ensures that the course remains relevant and valuable.
Comparative Analysis: Standing Out from the Crowd
This is the most comprehensive course on the market – hands down.
Other courses teach you how to fix broken links or do backlink outreach. The Gotch SEO Academy covers everything you need to start and build an SEO business, providing a comprehensive learning experience.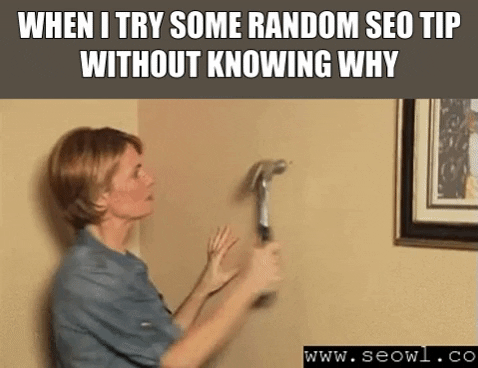 Why Choose Gotch SEO Academy?
Nathan Gotch. That's it.
He's one of the foremost experts in SEO in the world.
He built a 7-figure SEO agency and has learned a lot along the way.
His insights, expertise, and hands-on approach set this course apart from competitors, making it a preferred choice for anyone serious about SEO.
Ongoing Support
The twice-weekly coaching calls with open-format Q&A provide long-term benefits.
Say you have a question about a lesson in the training and need more clarification. Ask about it on a coaching call! The entire group is so supportive of each other.
I've asked a hundred questions … I only felt dumb once.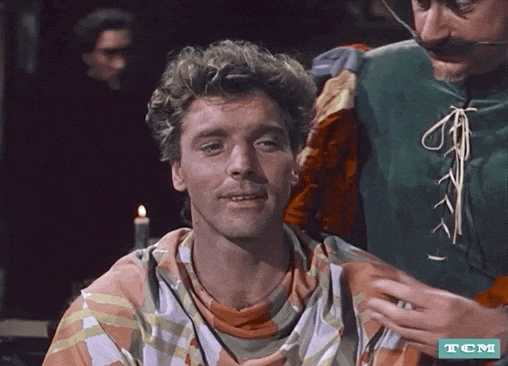 That was a joke. I never felt dumb ever.
We are all learning from each other, and my questions have helped others.
The continuous engagement ensures we stay updated with the latest trends and have a platform to discuss strategies and challenges.
Community Engagement
SEO is changing FAST.
The coaching calls and community engagement continue to provide value, even after completing the course. The collaborative environment fosters continuous learning and growth, making the Gotch SEO Academy not just a course but a lifelong learning community.
You Should Apply for the Gotch SEO Academy Right Now
The Gotch SEO Academy has been my success ladder. If you're looking to climb, this is your chance.
From the course structure to the community support, every aspect has contributed to my growth. The tangible results, innovative methodologies, and ongoing support make this academy a worthwhile investment for anyone looking to build or scale their SEO business.
I look forward to meeting you in the GSA community, and if you sign up after reading this Gotch SEO Academy review be sure to send me a message!
From Paycheck to Paycheck to Living the Dream: A Personal Note
Before joining the academy, I was stuck in the 9-to-5 grind, or should I say, the 9-to-9 grind? Working 90 hours a week for someone else, living paycheck to paycheck, I felt like a hamster on a wheel. My dreams and goals seemed as distant as a vacation on Mars.
Enter the Gotch SEO Academy, and everything changed.
Now, I run a successful SEO business, and I'm not just talking about the kind of success that buys fancy cars. I'm talking about the success that lets me have dinner with my family every night, the success that's helping me accomplish my personal and financial goals.
It's not just about the money; it's about the life I've built.
Nathan, if you're reading this, thank you! Seriously, from the bottom of my heart, I appreciate you, man! You didn't just teach me SEO; you helped me build a life I love.